Plastic definitely brings great convenience to our lives. But also, it produces a lot of plastic waste. If we just throw it away, it will cause pollution and waste. So what should we do with this plastic? Actually, we can pyrolyze plastic to oil with plastic to oil plant. What's more, we can refine plastic oil to make a better fuel for diesel by plastic oil to diesel machine. It works mainly through distillation and catalysis.
The workflow of plastic oil to diesel machine: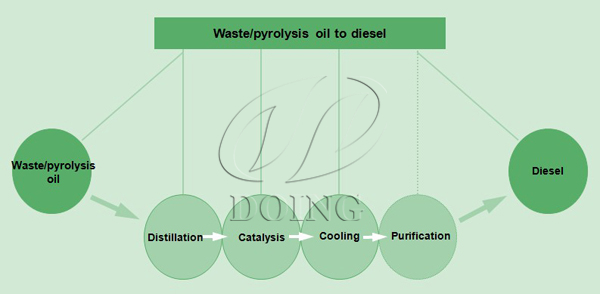 The workflow of plastic oil to diesel machine
1.Distillation
Put the plastic oil into the distillation reactor by the oil pipe. Then heat the distillation reactor with any kind of fuel such as fuel oil, LPG, natural gas, coal, wood, etc. Our machine adopt conduction oil heating and bottom fuel heating together, which can save half time for heating. when the plastic oil reaches a certain temperature, oil gas can be separated from some solid impurities.
2.Catalysis
In this step, we use two patented catalysts to remove organic acids and other impurities in the oil. Coming out of the catalyst tower, the heavy oil gas is converted to light oil gas.
3.Cooling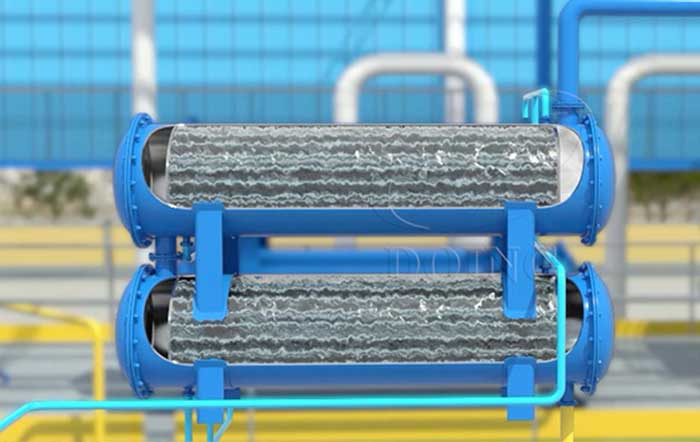 The cooling system of plastic oil to diesel machine
The light oil gas goes through the cooling system to condense oil gas into liquid oil, which is diesel.
4.Purification
Further, we can purify the diesel with white clay to make the color look lighter.
5.tail gas treatment
The tail gas produced by heating the reactors will go throug the dedust system, which can ensure the whole process is truly environmental protection.
6.Slagging
Besides diesel, asphalt is also our product. And our plastic oil to diesel machine has a fully automatic slagging method, which can save your more enery and time.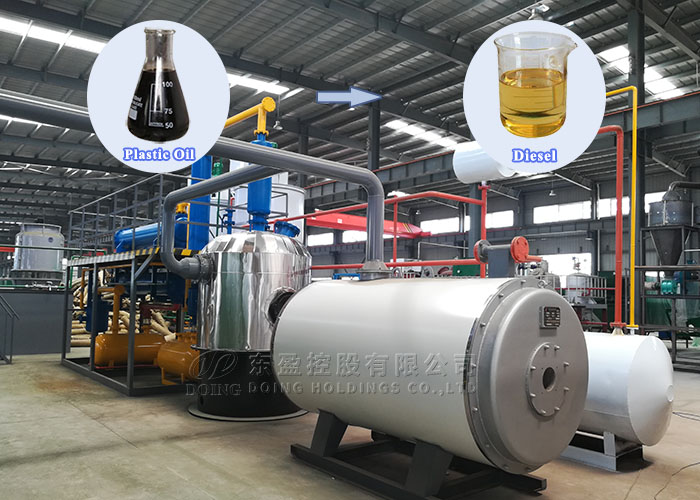 Plastic oil to diesel machine
In this way, you don't have to worry about environmental pollution, at the same time you can also earn an additional income. Not only plastic oil but also tyre, rubber pyrolysis oil or waste motor oil can be distilled by our plastic oil to diesel machine. And our machine is constantly being updated, which is becoming more and more popular in the market. If you want to refine your plastic oil into diesel, please feel free to contact us at any time.