Recently, batches of various types of waste tire/plastic pyrolysis plant have been delivered from the Doing factory one after another. On July 16, 2022, several trucks loaded with 50TPD continuous plastic pyrolysis plant and all accessories purchased by our regular Brazilian customers, departed from Doing Factory overnight after the inventory and inspection.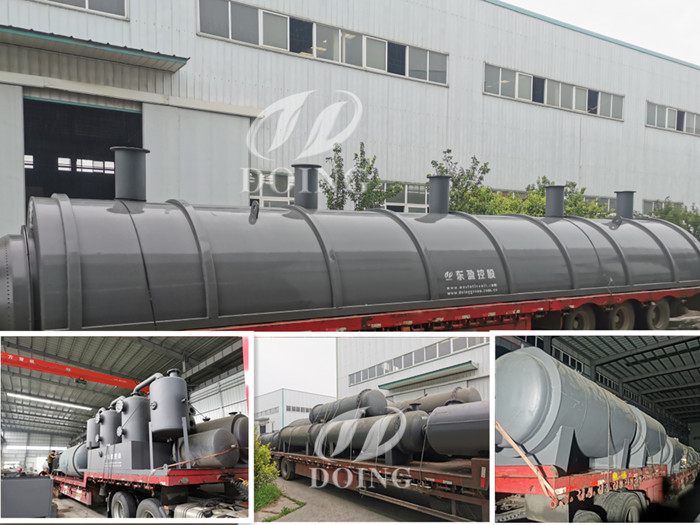 50TPD fully continuous pyrolysis plant delivered to Brazil
This regular Brazilian customer is mainly engaged in the plastic recycling industry, mainly PE plastics. Knowing that the plastic oil refining recycling industry has a very good prospect, he considered trying it. Therefore, the Brazilian customer purchased a set of 100kg/h small pyrolysis plant from our company at the end of July 2021 to test the feasibility of the plastic pyrolysis project. Later, during the operation of the equipment, the customer continued to send feedback and said highly about our pyrolysis plant for its stable operation and high oil yield.
Therefore, the Brazilian customer communicated and discussed with our project manager and technical engineer again, in order to seek guiding suggestions and equipment configuration plans to expand the equipment processing capacity to obtain higher benefits. Considering the high degree of automation and larger production capacity of continuous plastic pyrolysis plant, which can match the needs of customers. The Brazilian customer finally chose the configuration plan of 50TPD
continuous plastic pyrolysis plant
and paid a deposit.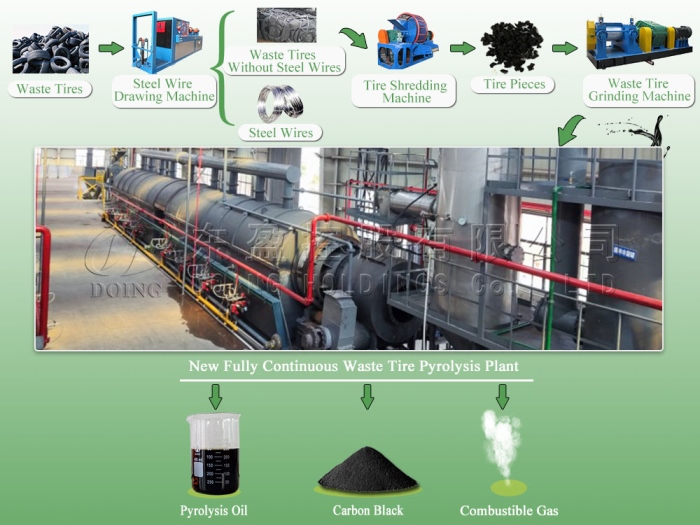 50TPD continuous plastic pyrolysis plant 3D picture
Relying on the advantages of the whole industry chain integrating scientific and technological R&D, equipment manufacturing, and operation management, Henan Doing Company provides service guidance and implementation of the whole process from project establishment, planning, design, manufacturing, installation, and commissioning. At present, our full continuous and batch pyrolysis plant has been sold to more than 90 countries around the world. Please feel free to consult to get quotation, machine pictures and running videos!