This Indian customer is engaged in plastic production industry and he can collect many waste plastic in daily processing. After learning about the market prospects and sales of plastic pyrolysis oil, he decided to purchase a set of plastic pyrolysis equipment to recycle waste plastics instead of directly selling waste plastics, so as to obtain more benefits.
The Indian customer checked a lot of information about the professional manufacturers of plastic pyrolysis machine on the Internet, and Doing company is his first choice after careful comparison. Then he communicated with our project manager by video conferences and learned the processing technology, environmental protection devices and other details about Doing's plastic pyrolysis plant.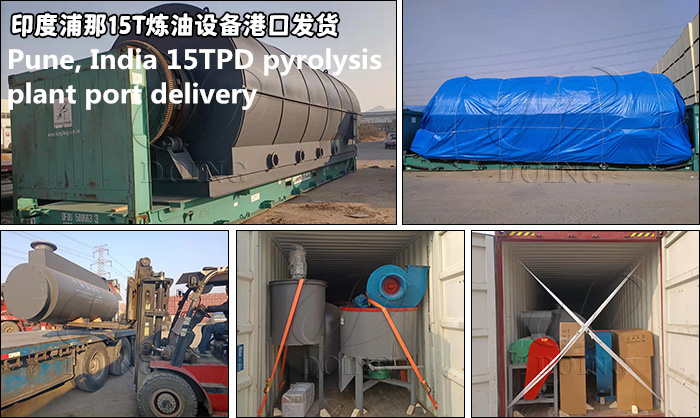 In addition, after learning that Doing company had installed many plastic pyrolysis plant projects in India, he sought the consent of an Accra customer and went to investigate locally. And he got the feedback from that Accra customer that Doing's plastic pyrolysis machine had the features of stable operation and high oil output rate, which was just exactly in line with the customer's ideal expectations. So this Indian customer directly ordered a set of 15TPD plastic pyrolysis machince.
As a professional waste tires/plastic/rubber pyrolysis machine manufacturer, Doing company has experienced engineer team to customize you the most suitable machine and offer you the best technical support. Welcome to contact us if you have a demand or want to have a factory visiting to see our pyrolysis plant prototypes!