Can we make petrol and diesel oil from waste plastic? The answer is yes.
As we know, plastic is a polymer resin derived from petroleum or natural gas, which is refined and cracked into various basic petrochemical materials and then polymerized. Therefore in turn, the plastic can be cracked and refined to produce diesel oil.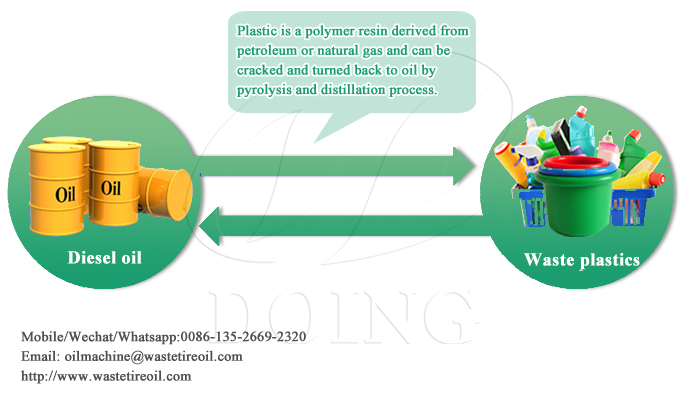 Diesel oil can be extracted from waste plastics
So how can we make diesel oil from waste plastic? Two steps are necessary:
The first step: convert waste plastic to plastic pyrolysis oil and carbon black by plastic to oil machine. At a certain temperature, the plastic is cracked into oil and gas and then cooled to oil through condensing system, and then collected into a storage tank. The plastic pyrolysis oil is a kind of very good heating fuel, with 10592.48Kcal/kg heating value. It has a good market in different countries widely used in boiler factory, cement factory, steel factory, brick factory, glass factory, heavy oil power plant, warm supply center and so on.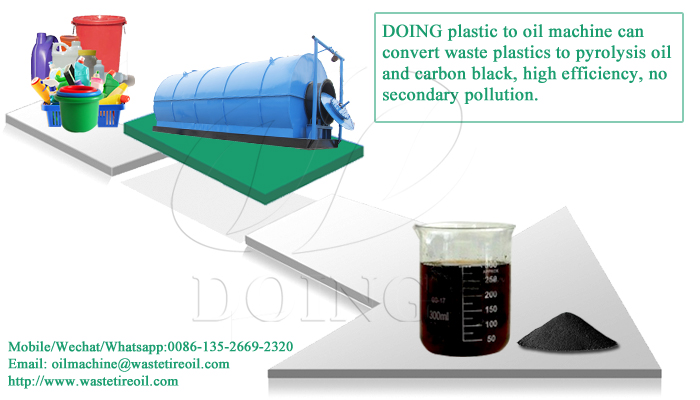 Waste plastics can be converted into pyrolysis oil by plastic to oil machine
The second step: refine the plastic pyrolysis oil into diesel oil by pyrolysis oil to diesel plant. Heat the distillation until the plastic oil in it distilled, and the diesel gas produces. And then through cooling system the oil gas is cooled into diesel oil. Finally, remove the bad smell and purify the diesel to light yellow color, the end diesel oil is obtained . The diesel can be used in some engines, power plants and machinery vehicles. And you also can get asphalt, it can be used for paving, or sold to asphalt factories.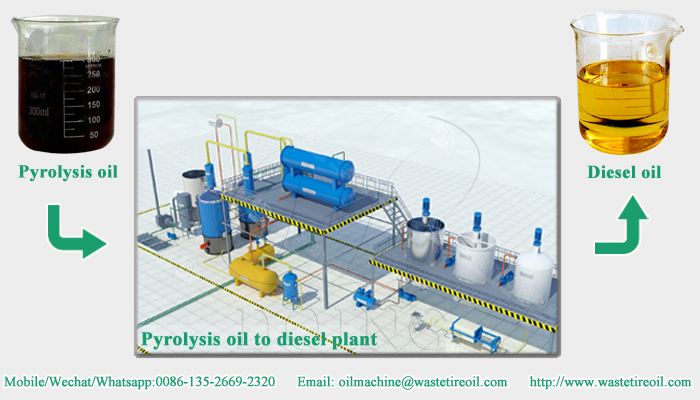 Plastic pyrolysis oil is further refined into diesel by pyrolysis oil to diesel plant
Now I believe you can understand the process to make petrol and diesel oil from waste plastic. If you have any questions about this, please contact us.