In December 2018, we received a call for consulting the waste plastic to fuel machine. Mr. Li is from Anhui Province in China. He used to work on waste plastic pyrolysis business for many years. However, their equipment is simple-made, and the technology is relatively backward. Because China's environmental protection policy is very strict, Li's factory was forced to close down.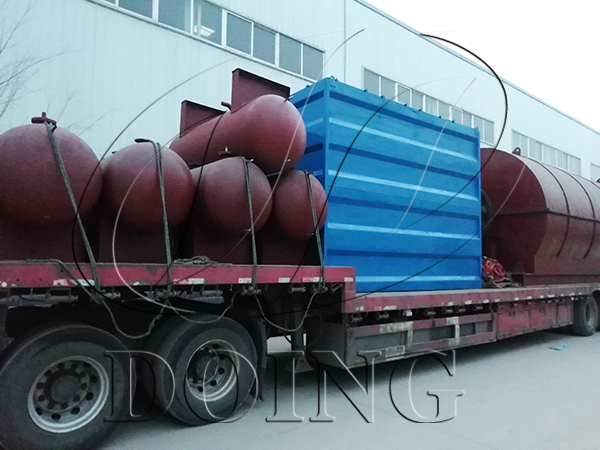 Waste plastic to fuel machine delivered to Anhui, China
For the first telephone exchange, we gave Mr. Li a detailed introduction to our environmental protection equipment, and also showed the overall strength of our company, Which Mr. Li expressed great interest in. Mr. Li has many years of experience in this waste plastic pyrolysis business, it is easy to see whether the equipment is good or bad for him. After many contacts, Mr. Li and his investors came to visit DOING company. We held a meeting to conduct a series of technical discussions on our environmental waste plastic to fuel machine with his investors. After that they were taken to DOING factory to visit the production line. Mr. Li saw our equipment in detailed and was very satisfied with our welding process and the design of the condensers. They didn't place the order right away, because they had to go back to implement the environmental assessment procedures.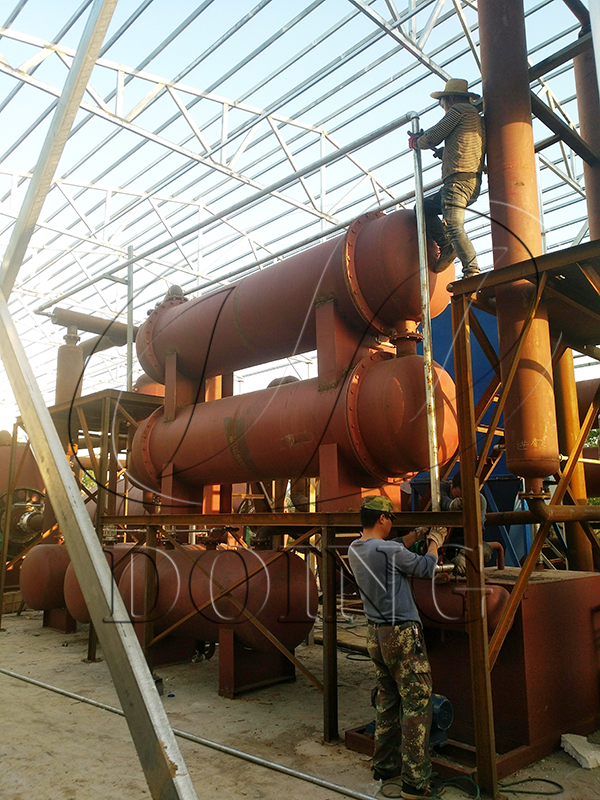 The waste plastic to fuel machine being installed under the guidence of DOING engineer
After two months, Mr. Li visited again, the technical staff of the Environmental Protection Agency along with him, we opened a technical seminar again. The EPA engineers mostly focus on the emission, and we provided complete environmental protection measures, such as: carbon black air transport system, which adopts wind transport and the entire process is closed is closed completely, so can reduce dust pollution and increase efficiency.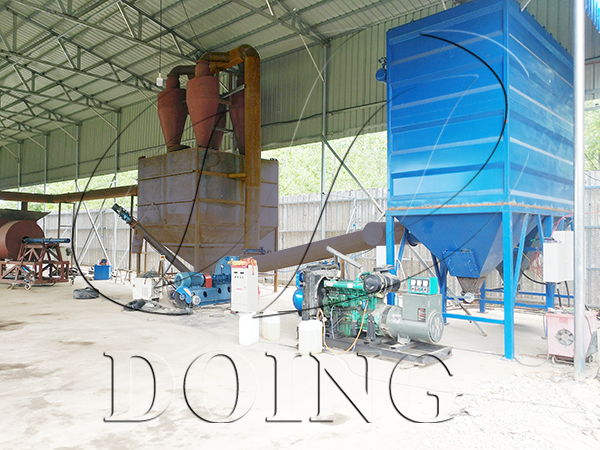 Carbon black air transport system to reduce the dust pollution
The second is the syn-gas deodorization system, because the syn-gas contains sulfur. If it is not treated, there will be a heavy smell after burning. Our syn-gas deodorization system uses the catalyst to neutralize the sulfur, and the treated syn-gas gas is okay for heating the reactor, which greatly reduces the impact on the environment. In addition, we adopt the standard pressure vessel design in our reactor, which can assure the safety of the operation. After the meeting, we signed a contract of two sets of 10T/day waste plastic to fuel machines, including carbon black air transport system and syn-gas deodorization system.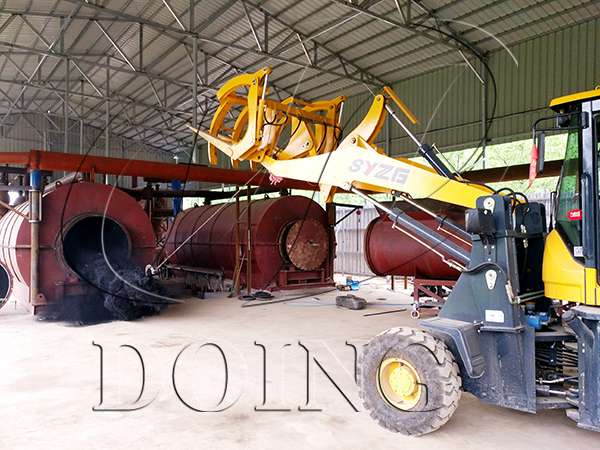 Two sets waste plastic to fuel machines running well
Last week, Li's equipment was installed and the equipment was running normally. Li had already sold 20 tons of plastic oil till now. He highly appraised our waste plastic to fuel machine quality and installation services, and hope to have the opportunity to work with us again.