Waste tires recycling to rubber power is a process of waste tire dismantling, shredding, rubber cracking as well as steel wire separating. So waste tire cutter, tire shredder and rubber cracking equipments are included in the waste tire to rubber powder production line.
The following is a brief introduction of the automatic waste tire to rubber powder production line.
①Tire cutter
There is more than one way to dismantle waste tires. Car tires can be shredded directly, so here we mainly talk about the dismantling of truck tires.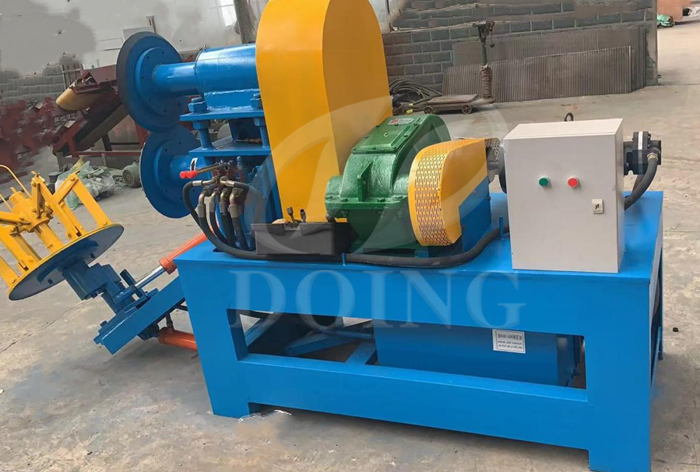 The cutter picture
The traditional way is to remove the tire beads/rings(with big steel inside) with tire ring cutter or tire wire pulling equipment first, and then use the hydraulic tire cutter for further cut-off. Now we have a more automatic solution which can integrate tire de-beading and cut-off in one, and it is also named automatic tire ring cutter.
②Tire shredder
The shredder is used to crush the tires with the tire ring removed or the ring steel separated into 5CMX5CM rubber crumbs.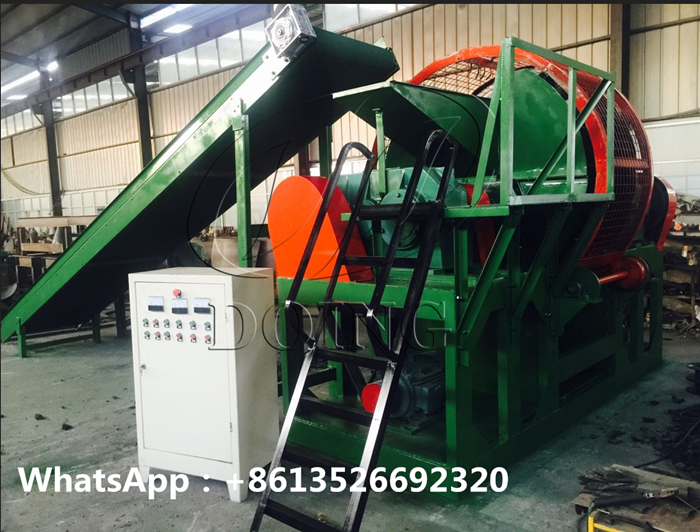 The shredder picture
For tire shredder, we have different models according to the feeding size of the tires, and they are respectively ZPS 900, ZPS 1000 and ZPS 1200. Our tire shredder is applied for crushing sidewall steel-removed truck tire, car tire, inner tube, rubber shoes and other used rubber products and benefits the waste recycling industry.
③Rubber cracking equipment
Rubber cracking equipment is used to grind 5cmx5m rubber crumbs into 10-20M rubber granules, separate the steel out of the rubber powder.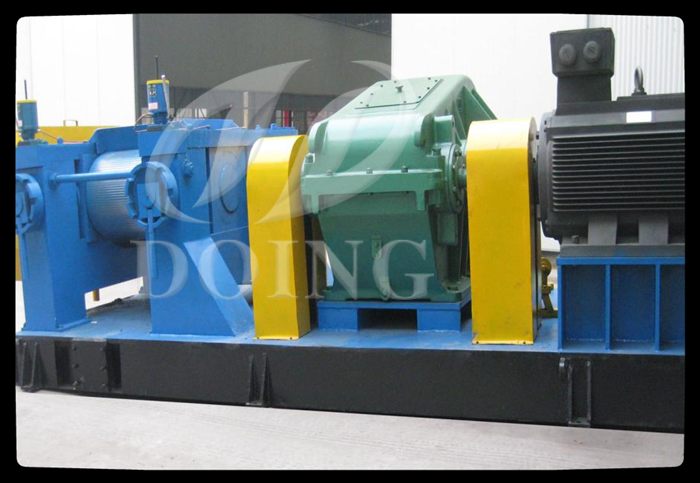 Rubber cracking equipment
In operation, the parallel screw rod inside the rubber cracking equipment can be adjusted to control the distance between the front and rear alloy rollers to obtain different specifications of the rubber powder. This equipment can break the old rubber into 5 to 40 mesh rubber powders to meet the needs of the market.
For the detailed specifications of our waste tire to rubber powder recycling plant, please do not hesitate to send your enquiry. Doing Company can customize you the best equipments and offer all-around technical service to help you develop the waste tires to rubber powder business!