In Chinese pyrolysis field, DOING always do the best in the Europe market because we have been committed to producing waste pyrolysis equipment which can really reach Europe standard. This week we got a new order for one set 12ton capacity batch waste plastic to oil machine from our Ukraine customer, who is our 3rd customer from Ukraine and the 14th customer from Europe.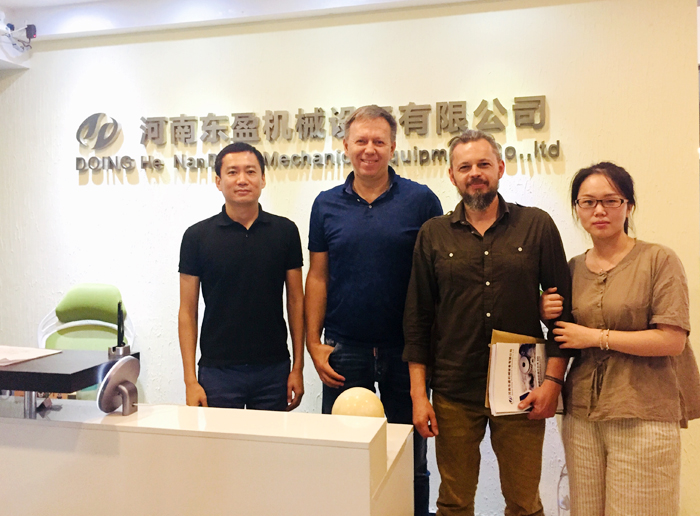 Ukraine customers with our manager in DOING office
Our Ukraine customer Oleksii is from capital Kiev city, their main business is waste management and waste plastic recycling. They contact with us since March 2018 only to do the project study and research, and then we help them do the market and feasibility analysis of our 12ton capacity waste plastic to oil machine, after all online communication work finished, their team decide to make a visit to our factory in China and check our machine and tech on the spot. Actually before confirm the order, Olekssi came twice to us, during the first time visit in January, we reached an agreement on the price, contract terms as well as the configuration of our 12ton capacity waste plastic to oil machine.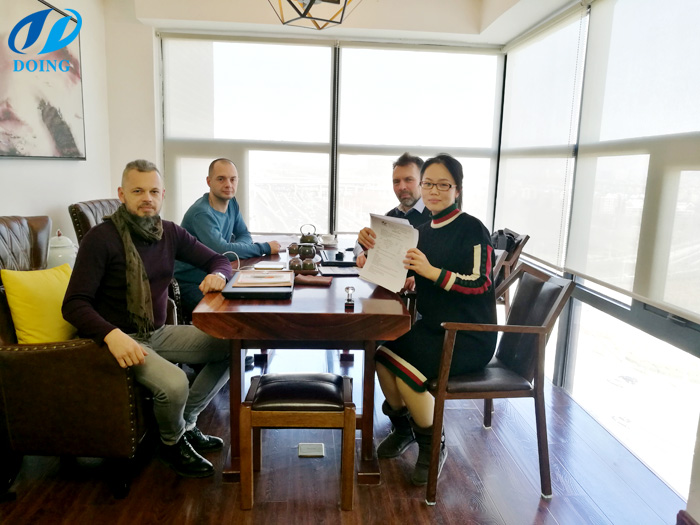 The customer confirmed the contract details with DOING in January
After they back to Ukraine, they start to formally apply the project permit from their local government, and meanwhile prepare the finance to import the 12TPD waste plastic to oil machine from DOING. Till this July, Oleksii told me everything for project is ready and he will come to visit us again with his big boss. Finally, that is what we can see from the pictures as follows, after second time factory-check, big boss is very satisfied and leave usd10000 cash as the deposit before they leave for Ukraine.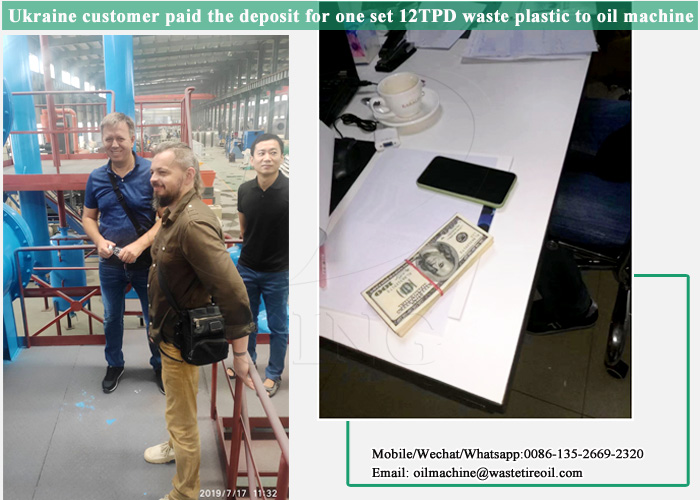 Customer paid the deposit after visiting factory
Now the customer's waste plastic to oil machine is being manufactured, and we will delivery this equipment to Ukraine within 20 days.