One June 25, we received two international students studying at Nanjing University of Aeronautics and Astronautics in China, who come from Bangladesh. The father of one of the two students has a company that makes plastic packing bags, and has a variety of plastic scraps to be treated. This time he came to investigate the waste plastic to oil machine for his father.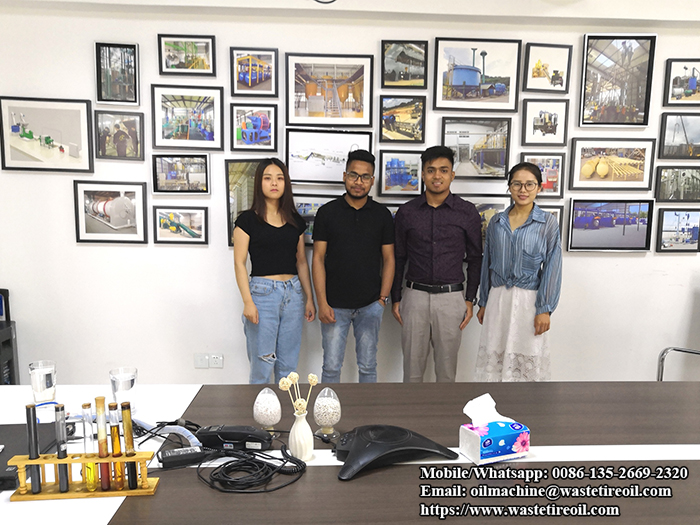 The two customer from Bangladesh in our reception room
They focused on the 12-ton/day waste plastic to oil machine this time and would consult with his father after going back to Bangladesh. Expect our cooperation.