Doing Holdings' 2022 "March EXPO" live broadcast preview is here! Our live event has been scheduled in March, so stay tuned!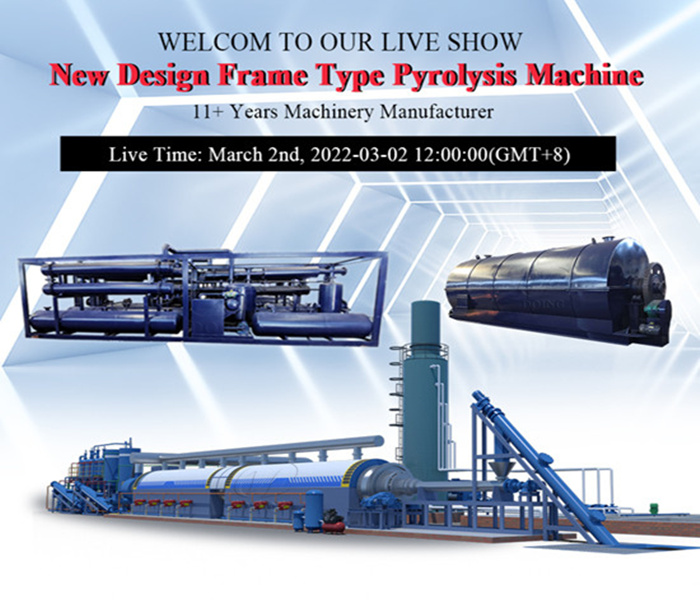 New design pyrolysis machine live show
Online time: (China time): 2022-03-02 12:00:00 (US time: 2022-03-01 20:00:00)
Live site: https://www.alibaba.com/live/new-design-frame-type-pyrolysis-machine_1085003a-3aa5-411d-bf63-e6f91cf9fe07.html?referrer=SellerCopy
The "March EXPO" in 2022 will bring you relevant introductions of product appearance and technological process display from the live broadcast of new products. You are welcome to come to the live broadcast room of our Ali International Station and watch the wonderful introductions brought by project mangers colleagues from the Ministry of Foreign Trade! All live broadcast products will enjoy preferential prices. Remember to bookmark and follow Xinxiang Doing Renewable Energy Equipment Co., Ltd.'s store in advance.
If there are new live broadcast events in the future, please continue to pay attention.