Recycling waste plastic to oil is becoming more and more popular. Before you decide to start a waste plastic to oil business, there are four tips that you are recommended to do: investigate the market, prepare the land, buy the equipment and design the factory layout.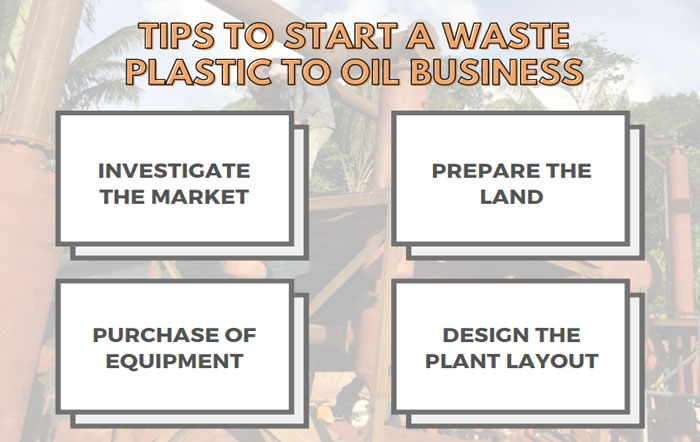 Tips to start a waste plastic to oil business
1. Investigate the market
First you need to find a stable source of raw materials, i.e. waste plastic suppliers. Then you need to consider how much waste plastic can be collected per day and what the cost of collecting waste plastic per day is. You also need to find a relevant sales channel for plastic pyrolysis products. Through waste plastic to oil plant, you can get fuel oil from the waste plastic, which is the core product that can bring you profit. Therefore, you must research the fuel oil sales market in advance and consult the fuel oil sales price. Then, you can calculate the benefit of waste plastic to oil business.
2. Prepare the land
You need to determine the size of the land you use according to the daily processing capacity of the waste plastic to oil plant. You can consult our sales manager, and they will give you advice on the daily processing capacity. In addition, you will need to do some documentation work, such as applying for a permit from the government.
3. Purchase of equipment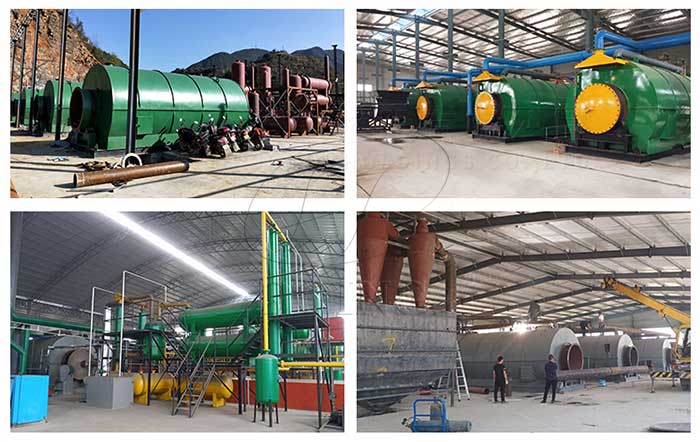 Doing waste plastic to oil project cases
Purchasing the right equipment is one of the most important factors for the success of your waste plastic to oil business, and Doing has installed waste plastic to oil plants in more than 60 countries around the world. We have a wide range of experienced project managers and installation engineers. You are welcome to communicate with our project managers online.
4. Design the plant layout
After purchasing the right waste plastic to oil plant, you need to start working on the plant layout, you can ask the equipment supplier to draw the layout plan according to your site.
After the above preparations are finished, you can start the waste plastic to oil business.
As the world's leading manufacturer and supplier of waste plastics to oil plant, we can ensure that our plants are of high quality, have high oil yield and are environmentally friendly. If you want to know more information about waste plastic to oil business, please feel free to contact us.