On September 3rd, 2020, a set of 12TPD waste plastic pyrolysis plant was successfully delivered from Doing factory to France.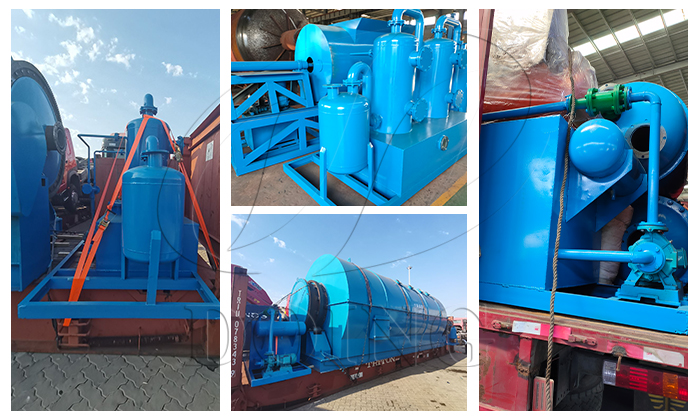 Waste plastic pyrolysis plant was loaded
The French customer began learning about waste plastic pyrolysis plant in early 2019. The customer owns a factory that produces plastic bottle caps and aluminum-plastic blends. After communicating about how much plastic we were going to deal with every day, and then we came up with a plan for the customer. Having compared waste plastic pyrolysis plants in many countries, the customer chose to visit our factory at the end of 2019.
After the visit, the customer was very satisfied with the quality of our equipment and the size of our company, especially our previous market cases.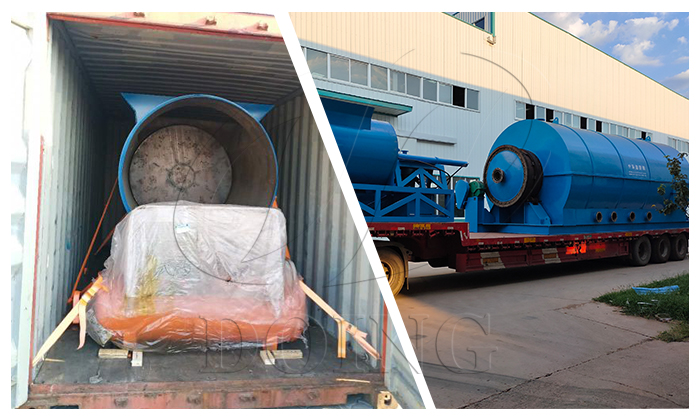 Waste plastic pyrolysis plant was delivery
The original plan is to confirm and place the order again in March 2020. However, due to the epidemic, there is no way to come to China. So we started communicating online about the terms of the contract for the waste plastic pyrolysis plant.
As the raw material is plastic, the customer also had some special custom requirements for the waste plastic pyrolysis plant. From March to June, we finally docked all the content clearly, and the customer placed the order.