On June 26th, the exchange between the factory technicians and business personnel was held at DOING's headquarters in Zhengzhou. The meeting was mainly aimed at comprehensively improving the quality of our customer service. In light of the current situation, the two departments exchanged opinions and gave certain suggestions to each other.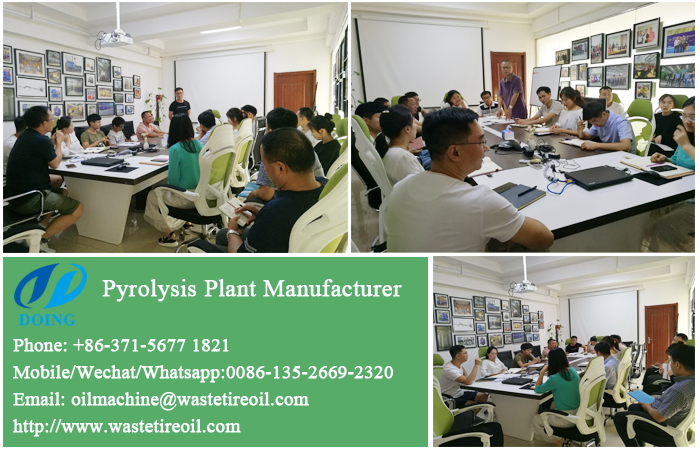 The meeting between technical engineers and business personnel is under way
The meeting went on until 8 pm and many new customer service programs were adopted. The efforts of all the company's personnel are for the satisfaction of customers. DOIGN welcomes every customer at home and abroad to visit and give advice and suggestions. Contact us freely.