With the continuous development of the industry and the increasing number of plastic products, the amount of waste plastics is also increasing. This offers abundant resources for us to build adistillation plant to make diesel fuel and make great profits.
Here are suggestions for building adistillation plant to make diesel fuel from waste plastic, you can make preparations from the following four aspects:
1. Raw materials
Plastic waste is everywhere, even in some areas it's available for free. And some governments give subsidy to waste plastics recycling plants. If you plan to buy plastic waste from plastic suppliers, such as recycling stations, plastic products processing plants, you need to consult and investigate the price of plastic in your local market, then to obtain raw materials at a good price.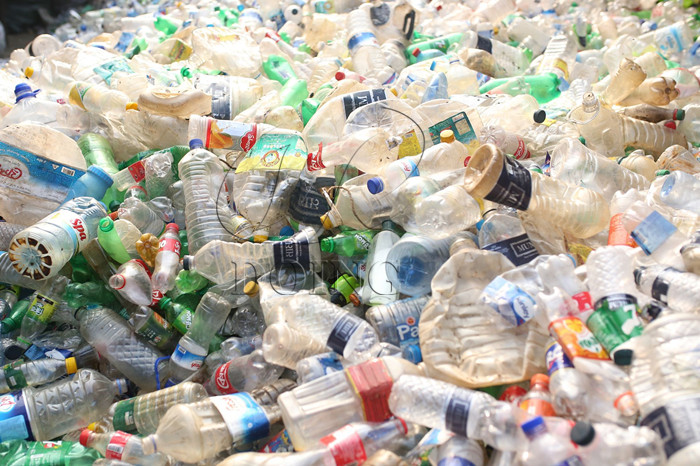 Raw materials
2. Factory site
It is necessary to find a suitable land for building the waste plastic to diesel fueldistillation plant. It is best to choose a place or industrial park which stays away from residential areas. And there is sufficient water and electricity supply. Then a simple steel structure workshop can be built.
3. Fund
You need to prepare enough money to buy the waste plastic to diesel fueldistillation machine, build factories, collect waste plastics, install and run the machines, etc. If you do not have enough funds, you can find a partner or apply for a bank loan from a local bank.
4. Waste plastic to diesel distillation machine
After making the above preliminary preparations, you can choose to purchase waste plastic to diesel fueldistillation machine.
Henan Doing's waste plastic to diesel fuel machine now has the following two types: one is an integrated machine for plastic recycling and diesel production, and the other is a combination of pyrolysis machine + a distillation machine.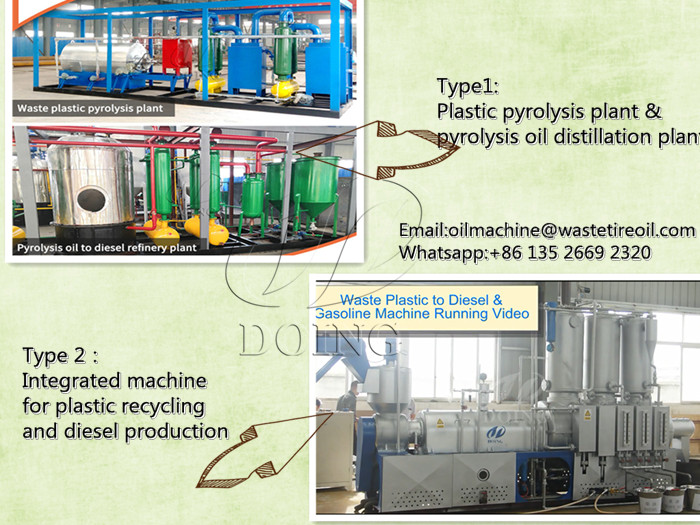 Waste plastic to diesel distillation machine
The advantage of the integrated plastic to diesel recycling machine can directly convert plastics into diesel fuel. It is easy to operate, saves labor, occupies a small area, and has high production efficiency, which can realize full continuous production. But it has strict requirements on the feed particle size. The plastic needs to be shredded in advance and then fed into the reactor.
While the pyrolysis machine and distillation machine are two independent production systems and are two different processes. First, the plastic is pyrolyzed into plastic oil through pyrolysis machine, and then the plastic oil is refined into diesel fuel through distillation machine. The advantages of this model are that the machines are cost-effective, there is no strict requirement on the granularity of raw materials, the process flow is simple, and the operating technical requirements are low.
If you want to invest in this waste plastic to diesel fuel project and want to know more machine details, please contact us for more detailed and targeted solutions.