During the paper making process, some solid wastes such as plastic scraps and sludge will be produced. These leftover bits and pieces in paper mill contain a lot of impurities, which are mainly composed of pulp and plastic (such as PET mineral water bottles, HDPE milk bottles, supermarket bags, waste films, woven bags, etc), and its water content has reached 60%. According to the investigation, the leftover bits and pieces in paper mills is huge. If they are stacked, burned and buried directly, they will cause serious pollution to our environment. Therefore, it is very important to recycle and treat the waste materials effectively.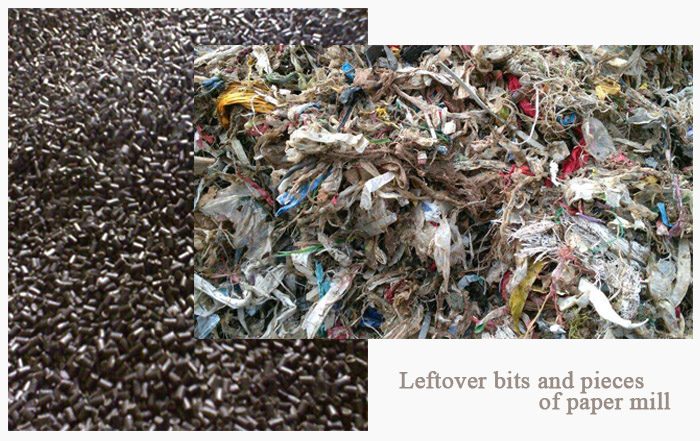 Leftover bits and pieces of paper mill
In order to dispose of leftover bits and pieces of paper mill in an environmental way, Henan Doing developed a new technology applied in waste plastic pyrolysis plant - pyrolysis technology which is a thermo-chemical reaction to make the leftover bits and pieces in paper mill become oil gas under the condition of no oxygen or little oxygen and suitable temperature. After heating, cooling, cleaning a series process, we can get two byproducts, fuel oil and carbon black.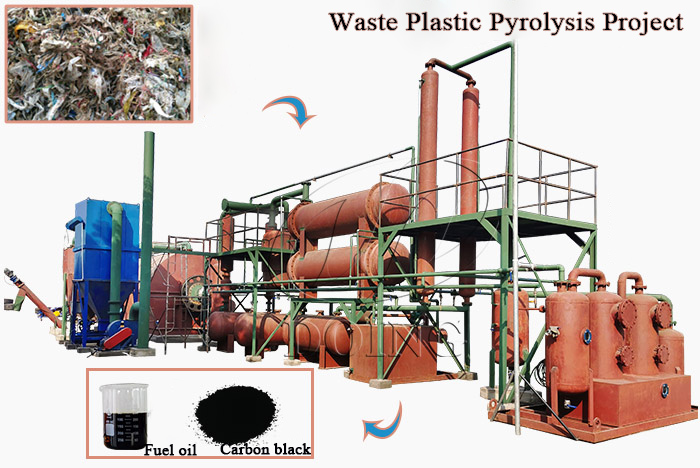 Converting waste plastic to fuel oil
Both of them are very valuable products. Fuel oil is the main product from the waste plastic pyrolysis plant, which is widely provided to the steel factory, boiler heating, heavy oil generator and cement factory. Or you can refine it to get diesel and asphalt. Then for the carbon black, there are two ways to use it. Firstly, it can be made into pellets for burning and heating as coal. Secondly, you can make further refining for the pyrolysis carbon black to get N550, N660, N774 and other semi-reinforced carbon black, which could be used for making many kinds of rubber products, like new tire, shoe soles and paint.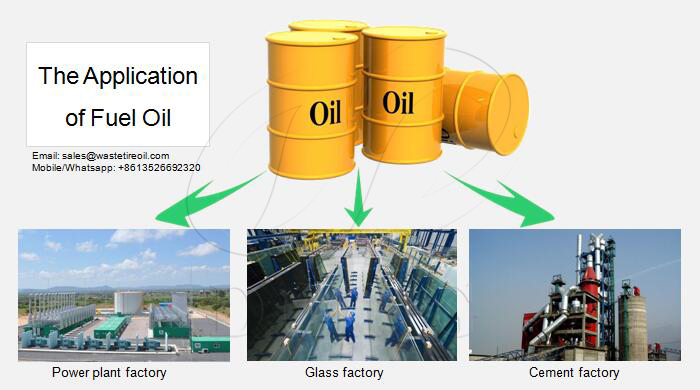 The application of fuel oil
For now, using pyrolysis technology to dispose waste plastic has become popular around the world, and Doing waste plastic pyrolysis plant has sold to over 60 countries, all of them get good feedback. If you have leftover bits or waste plastic to dispose, you can consider the pyrolysis way. And Doing waste plastic pyrolysis plant can guarantee the high oil yield and safety, welcome to call Doing to get more information.