Plastic to oil machine is designed for converting waste plastic to high value fuel oil, which can bring huge economic benefits to customers. The most important thing before starting the project to make money is to buy a high quality plastic to oil machine. With mature engineers team for design and manufacture quality machines, DOING can provide you the most suitable plastic to oil machine.
The Main Features of DOING Plastic to Oil Machine:
Safety:
1. Plastic has an auto welding machine for the reactor, it can not only greatly improve working efficiency but also guarantee the quality of welding seam, thus avoid explosion caused by gas leak.
2. Professional heating treatment and x-ray detection chamber are especially for welding.
3. Vacuum system will prevent oil gas from going back to reactor and causing accident.
4. Professional thermometer, pressure gauge and safety valve.
5. It is dangerous to burn exhaust gas(C1 to C4) without any safety measures. In our process, it is transferred first through the safety device and a safety burning air muzzle. Before burning, we should ensure the safety of production.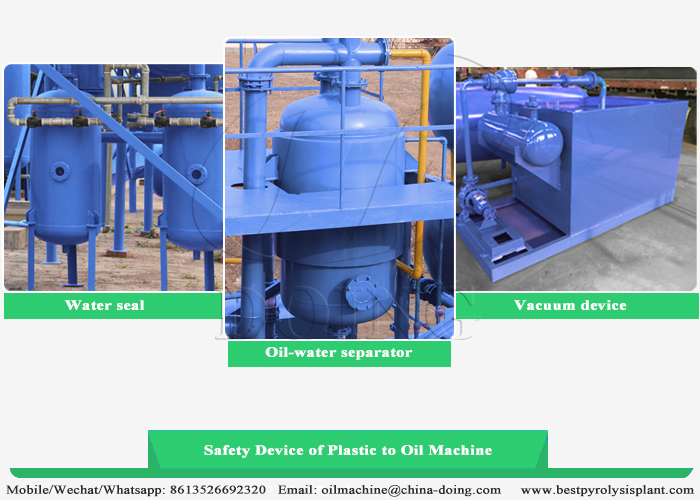 The safety devices of DOING plastic to oil machine
Environment friendly:
1.Well water de-dusting system can avoid black smoke.
2.The exhaust gas will be recycled for heating reactor, no gas pollution
3.Every junction of the reactor is in good sealing situation with professional sealing material.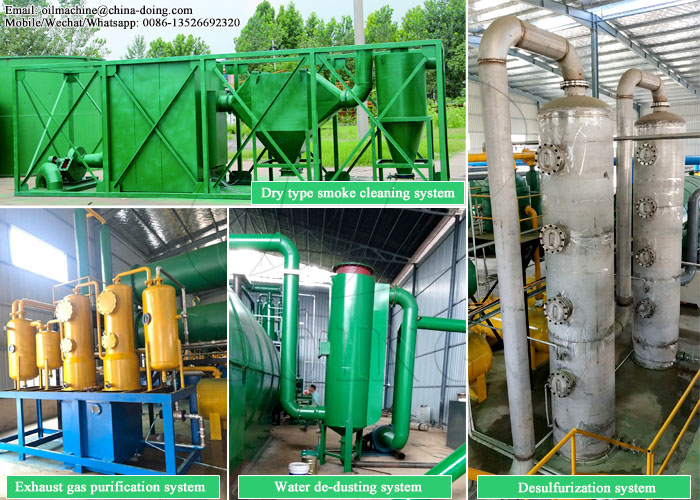 Environmental protection equipment for plastic to oil machine
Long service life:
1.Material: Q245R special steel plate, thickness 14mm.
2.Welding: Automatic welding machine with heating treatment and x-ray detection will prolong the service life of reactor to the max.
3.The service life of the reactor will be 8 -10 years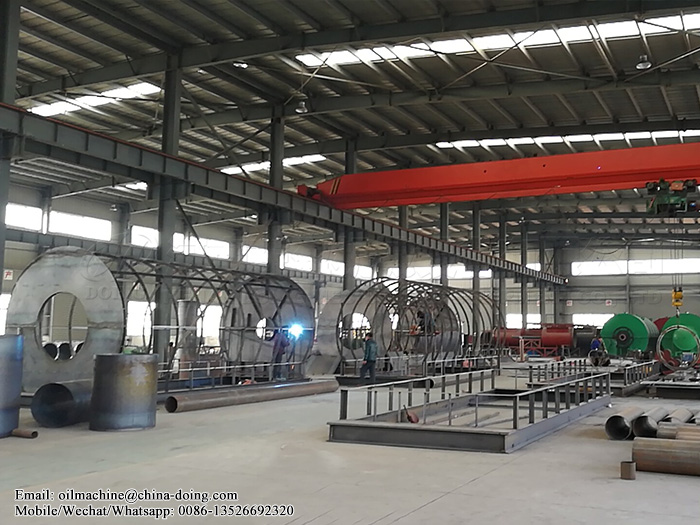 Engineers is welding the plastic to oil machine in DOING factory
Energy saving:
1. Well sealing for heating system, no gas leak and saving fuel.
2. The exhaust gas will be recycled for reactor heating.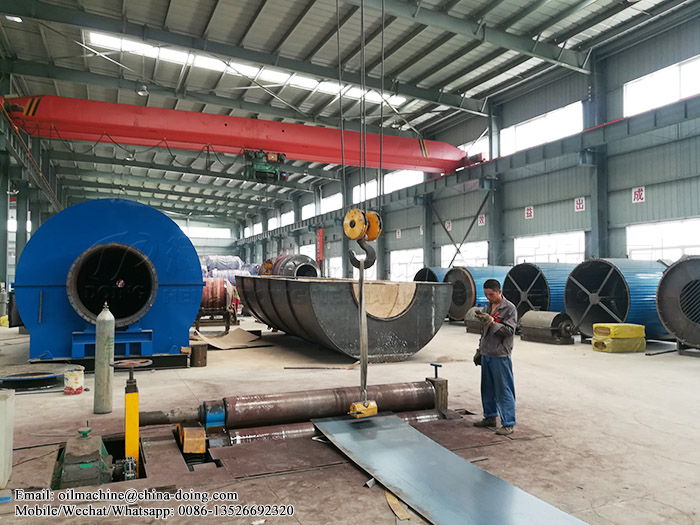 Reactory is in production in DOING factory
In addition, we have successfully set up our office and warehouse in Lagos, Nigeria, which provides more convenient for our African customers. DOING has been committed to provide better after-sales service and higher quality equipment, I think this is why buy plastic to oil machine from DOING.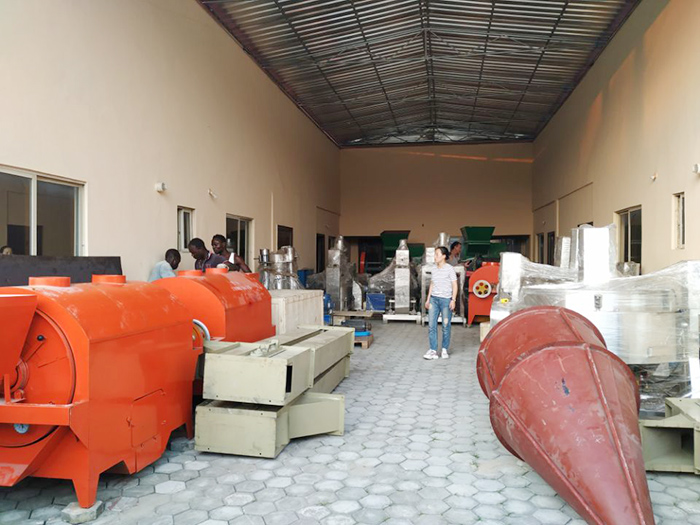 Our overseas warehouse in Lagos, Nigeria
Do you also want to buy plastic to oil machine? Don't hesitate, leave your special requirements to us, then we will arrange sales manager to contact with you immediately and give you personalized services accordingly.